Marinello Cosmetology Scholarship Announced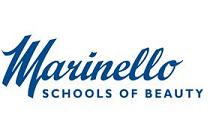 If you are looking for cosmetology scholarships to apply to, consider applying to Marinello's School of Beauty's third annual Raw Talent High School Beauty Scholarship challenge. Eight students will be awarded cosmetology scholarships and prizes totaling $33,750. Just think you would be one step closer to realizing their dreams of pursuing a career in the beauty industry. Over the past two years, Marinello has donated $60,000 worth of scholarships to students beginning their careers in the beauty industry.
What are the prizes? The first place cosmetology scholarship is $10,000 toward tuition at any of the 46 Marinello campus locations. Second through fifth place scholarships are valued at $5,000 toward tuition, plus the top five winners will also receive a valuable Apple iPad to help with their studies. Sixth through eighth place winners will receive a Professional Makeup Workshop with Kit which will be utilized as they complete their coursework.
How to enter: There are two ways pieces involved in the Raw Talent Scholarship contest. All high school seniors interested in pursuing an exciting career in the beauty industry are encouraged to apply at www.marinello.com/scholarship. The first element is the hands-on portion. Applicants will need to contact Marinello Schools of Beauty campus location in their area to schedule an in-person visit between April 18 through April 29, 2011. Candidates interested in the Cosmetology program will complete a formal updo hairstyle befitting a special event, and those interested in the Esthetics course will execute a full make-up routine. All candidates must bring a model with them during this hands-on portion, and then appointed personnel will take before and after photographs of the candidates' work, which will then be submitted for review.
The second element is the essay portion. Candidates will be required to submit an essay about what they will do to make a difference in the beauty industry. The essay will be reviewed by the High School Scholarship Committee at the corporate headquarters of Marinello Schools of Beauty and will be graded on content, spelling, syntax and grammar. All essays need to include a Marinello application, and can be submitted as early as March 25, 2011, but the deadline for submission is April 29, 2011 at midnight.
"Marinello is delighted to present the Raw Talent Scholarship competition again for the third year in a row," said Dr. Nagui Elyas, President and COO, Marinello Schools of Beauty. "We firmly believe in fostering creativity and beauty in our community and see no better way than to offer students the opportunity to join the Marinello family and achieve success for their future."
Last updated by admin at .
Tags: cosmetology scholarship, Marinello beauty school