Beauty Trend Weekly Rundown – March 27, 2012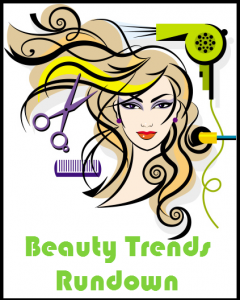 Some tuned in to see if Don Draper had actually wed his sexy secretary Megan Calvet. But it was Mad Men's take on Sixties fashion that captured the imagination of the style set last night. The award-winning AMC television series returned with a double episode to launch its highly-anticipated fifth season.
Check out the newest punk hair color ideas for 2012 coming from the A-list world of hairdressers who know how to create a smashing visual impact with the combination of different shades. Discover your new season punk hairdo here! Skim through this colorful parade of punk hair color ideas 2012. Find out how to pick a flattering and voguish new shade. Consider your skin tone and the impact you wish to create before making the best beauty commitment. If your locks are in need of an extra oomph discover the positive impact of hair highlights and bright shades.
Drugstore operator CVS Caremark Corp. is planning to close all 25 of its upscale Beauty 360 stores and accompanying website as it looks to expand other cosmetic offerings.Twenty-three of those shops are located in California, including four Southland stores in Manhattan Beach, Rolling Hills Estates, Yorba Linda and Mission Viejo. All stores will be shuttered by May 19, the company said.
Looking for information in order to help you begin training for a career in cosmetology, esthetics and skin care, nail technology, massage therapy or hair care? BeautySchool.com has all of the top cosmetology schools for you to pick from.
Last updated by admin at .
Tags: beauty stores, celebrity hairstyles, mad men, punk rock hair