Beauty Trend Weekly Rundown – June 4, 2012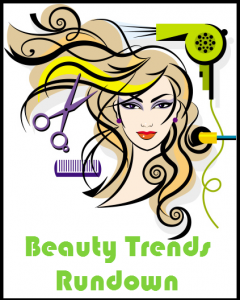 From romantic braids to vintage glamour – summer 2012 wedding hair trends are already turning heads this year. Whether free form, intricate or sleek, there's a summer wedding hair look for every style of bride.
Beauty trend to consider! Seafoam green is making waves in beauty world. The whimsical colour was a huge trend at Spring Fashion Week in the US, featured in designs by fashion moguls like Diane Von Furstenberg and Vera Wang. Now stars are taking the colour from the runway to the red carpet, incorporating the minty colour into their beauty routine.
Like every year, makeup artists try to cope with the latest in fashion to create a look that is distinguishable from anything that has ever been presented before. This summer, the success is achieved by bringing forth a fusion of vintage with contemporary makeup trends, as rouge, timeless lipsticks are combined with glittery eye accents of the future.
I'm loving at natural look with a neon eyeliner makeup for summer! The perfect beachy pool fun look without looking too made up or feeling like your a melting pancake in the sun! The perfect pop of color! Will you be rocking this look at all?
Looking for information in order to help you begin training for a career in beauty, nails, esthetics and skin care, cosmetology, massage therapy or hair care? BeautySchool.com has the right cosmetology school for you.
Last updated by admin at .
Tags: bridal hair 2012, eyeliner makeup, top hair styles, vera wang