Beauty Trend Weekly Rundown – June 18, 2012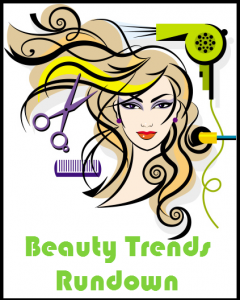 For most women, their hair serves as a security blanket. Cutting it short and tying it up takes courage, because although the results are often fab, you're putting yourself on full display.
Just in time for the Fall/Winter 2012 fashion trend season, M·A·C is proud to release their exclusive M·A·C Autumn and Winter '12 Trend Book — a trendy, fashion-forward book showcasing fashion and cosmetic trends and looks that have been seen on the A/W '12 runways, ready for the masses to emulate. Readers will be able to peak at a glimpse into the hot makeup looks each designer created, all using M·A·C products. As in seasons past, M·A·C has identified four trends which you'll find at the beginning of the book.
When your makeup tones down during these hot summer months, turn to your nails as a way to make a statement. Get creative with your manicure and keep your feet simple and monochromatic.
Some of my closing thoughts: please feed your guests real breakfast, Nordstrom! I understand that you want us pumped early in the morning but honestly, I think cupcakes and breakfast is not the best way to go. Also, I was just a bit taken back by the women in the audience hootin and hollering – it was way too early. I did loosen up as the show went on but I was by no mean 'raising the roof' like some other ladies were. I did feel overwhelmed by the end of the show and some of the give-aways samples from each counter were a bit of a disappointment.
Looking for information in order to help you begin training for a career in beauty, nails, esthetics and skin care, cosmetology, massage therapy or hair care? BeautySchool.com has the right cosmetology school for you.
Last updated by admin at .
Tags: bald women, fall and winter fashion 2012, hair trends, MAC products, nordstrom