Esthetics/Skin Care Schools
Learn how to perform a variety of skin care treatments and obtain a career in the growing esthetics and skin care industry! By attending one of the many esthetician schools available, you'll get the training you need to obtain your esthetician license. Learn more about esthetics and skin care specialist training.

Results:
Esthetics/Skin Care Schools
Showing 1 - 2 of 2

New York (alphabetized by city name)
Atelier Esthetique Institute of Esthetics
New York, NY
New York School of Esthetics & Day Spa, Inc.
White Plains, NY
Other States in Results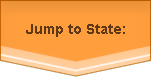 Alabama
Arizona
California
Colorado
Connecticut
Florida
Georgia
Idaho
Illinois
Indiana
Iowa
Kansas
Louisiana
Maryland
Michigan
Minnesota
Mississippi
Missouri
Nevada
New Jersey
New York
North Carolina
Ohio
Oklahoma
Pennsylvania
Rhode Island
Tennessee
Texas
Utah
Virginia
Wisconsin