Salon & Spa Management Schools

Why Consider Salon & Spa Management Training?
If you have firsthand experience working in a salon and want to pursue a supervisory role, consider salon and spa management training. Perhaps you have always wanted a career in the cosmetology industry but feel more confident overseeing day-to-day operations; then salon and spa management may be just the job for you. It takes a person with a determined and amiable disposition to run a salon. Successful graduates of salon and spa management courses ensure salon clients are satisfied, finances are in order, and the workplace is clean and well-stocked. Locate salon and spa management training courses near you, so you can get started as a beauty salon manager today.

What You Learn in Salon & Spa Management Courses

Salon and spa management courses include business, accounting and cosmetology classes. You will learn about bookkeeping, inventory management, human resources as well as state labor laws. You will acquire first-aid and health education to maintain safety and sanitation standards. You will explore how to market and advertise your business and products to rev up profits. You will learn how to lead and supervise employees while maintaining customer loyalty. Program requirements vary by state. Check the state salon and spa management license requirements where you live. Contact schools that offer salon and spa management courses before you enroll to make sure you will receive the training you need. To find out more about what you will learn in salon and spa management school, contact salon and spa management schools today.
Salon & Spa Manager Jobs and Careers

Choose from a variety of salon and spa management jobs and careers. Certainly a salon or spa manager should have a well-rounded education, but as you become more familiar with various facets of salon management, you may discover that you are gifted in a particular industry niche, such as product staging or salon design. You may want to pursue a career as a marketing executive for a beauty product manufacturer or manage operations for a hair care franchise. A salon or spa manager may find employment throughout the beauty industry in beauty shops, resorts and even cruise lines. They also work as sales representatives and start their own salons.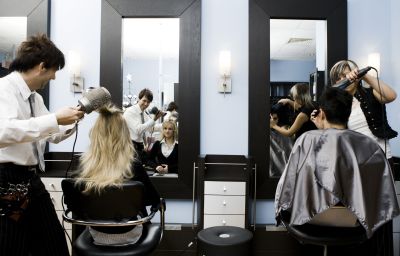 BeautySchool.com offers you the ability to search for salon & spa management training in your area to find a quality cosmetology institution that fits your needs. Upon completing your cosmetology program, you can obtain your state cosmetology license and begin a rewarding beauty career.