Top Beauty Blogs to Watch in 2011
The blog followers have spoken!
Over the past two months BeautySchool.com held a Top Beauty Blogs Contest, asking all beauty bloggers to submit their beauty blogs. Many submitted but just a handful made our Top Beauty Blog List, and only two were chosen to win free beauty loot! With beauty products donated by our awesome sponsors – beautisol, Decleor, Barelle Cosmetics & Skincare, Motives cosmetics and Rimmel London – our winners will be receiving prize packages valued around $350 and $100 dollars! Plus all winners will also be listed on our partnering sponsor's site, My Social Beauty.

So who are the winners? After much anticipation, here are your first and second place top beauty blog winners selected by YOU!
Our Top Beauty Blog and Grand Prize Winner: Mybeautybunny.com by Jen Mathews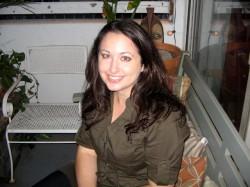 Well deserved, our grand prize winner Jen Mathews campaigned strongly on Facebook and Twitter, reaching out to her readers in any way that she could. If you aren't familiar with My Beauty Bunny, Mathew's blog is a cruelty-free beauty blog written by guys and gals who can't get enough of hair, skin, makeup and other beauty products that aren't tested on animals. If you are an animal lover and obsessed with beauty, you will score more than a few great tips here. Mathews searches above and beyond for the best cruelty-free, green, natural, organic – you name it – beauty, hair and skin products out there.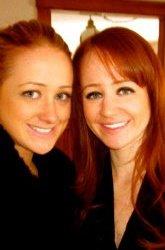 Second Place Winner: Howtobearedhead.com by Stephanie Vendetti
Runner-up, Stephanie Vendetti and her sister Adrienne, turn the fun of having red hair into a way of life, in their blog How To Be A Redhead. Having quite a few things in common being that they are best friends, sisters, and natural born redheads, together they unite redheads all over the world. How to Be a Redhead teaches women to love their red hair with recommendations for the best hair, skin, and make-up products to match their complexions. Their hope, that redheads everywhere can take a sigh of relief knowing there is a finally a "ginger" community for all them all.
The Top Beauty Blogs to Watch in 2011 List Also Includes:

Makeupfiles.com by Trisha Bartle (Finalist)
Well-designed and super informative, Makeup Files offers a daily dose of beauty 411 with makeup tutorials, tips, reviews, and helpful tidbits on all aspects of beauty including skin, hair and scents.

Themakeupdivas.com by Melissa Philipp (Finalist)
Through a love of cosmetics and anything related to beauty, The Makeup Divas shares the latest in beauty products, reviews and news. If looking for tips, go to the divas!

Girlgloss.com by Carleen Coulter (Finalist)
Lipstick, lip gloss, lip balm, Girl Gloss has it all. Focusing solely on lip products, Girl Gloss grew out of a flat out addiction to lip balm and other lip products.

Emilyhudspeth.blogspot.com by Emily Hudspeth (Finalist)
Makeup artist and hairstylist, Emily Hudspeth shares her work with product, photo shoots and photography. Follow along in Emily's daily life as a pro artist.

Beautyschoolstudent.com by Nina Thompson
Hairstyle-Blog.com by Barb Quinn
Overallbeauty.com/beauty-blog by Kim Snyder

Beautybykrystalc.blogspot.com by Krystal Caracol

Laurenclarkmakeup.blogspot.com by Lauren Clark

Modelcitizenmakeup.blogspot.com by Jacqueline Cioffa

Latestgirls.com by Lawrencia Jones

Girlyenthusiast.com by Chelsey Bishop

Undiscovereddiva.com by Terrie Lauren
Sandramendeznyc.com/sandramendeznyc/Blog/Blog.html by Sandra Mendez
Glamorama-makeup-beauty.blogspot.com by Fizza Rasheed

Britneysbeautyblog.com by Tracey Laezzo

Obsessiveness4makeup.blogspot.com by Madiha Muneer
Advice Sisters Blog Loves Beauty, Fashion, Luckury, Life by Alison Blackman Dunham
Missaliceeileen.blogspot.com by Alice Oscarson
Littlegoddesscosmetics.blogspot.com by Jessica Savino