What is in a Cosmetology Student Kit
Why You Need a Cosmetology Student Kit
So you've found your cosmetology school, you've enrolled, and you're starting classes soon. What do you need to do in order to make sure you're ready to learn right out of the gate?
Beyond just having a great attitude, willingness to learn, passion for beauty, etcetera and so forth, you also need to make sure you purchase a student cosmetology kit. In general, this kit typically includes all the items you will need to learn and train for a cosmetology career. Cosmetology kits contain the tools of the trade for your newly chosen cosmetology profession and are what you're going to use to practice on mannequins and provide services to fellow students and the public during your cosmetology training.
What is in a Cosmetology Student Kit?
It's going to vary by your school and your program. A nail technology kit is going to differ from a hairstylist-specific kit which is going to differ from a kit that's needed for a comprehensive cosmetology program that touches on manicuring and esthetics.
But for example's sake, let's take a look at some standard hairstyling kit requirements. A basic cosmetology kit starts first and foremost with a mannequin. This is the most important item in your kit; it is the tool that helps you hone the skills you will learn to be a cosmetologist. Many of these mannequins have human hair, and some come with clamps to hold the mannequin still as you experiement new up-dos, color treatments, perms and hair cuts.
Another important item in your kit will be your cutting shears. Your shears are the tool you will use practically every day in your chosen cosmetology profession. Shears are typically ice-tempered stainless steel, and will have a thumb rest on the handle.

A Marcel grip curling iron will also be key. Marcel curling irons have no spring to hold and release the hair like standard curling irons do, which allows for better control and makes it easier when styling other people's hair. Most professionals use Marcel irons and learn to rotate the handles to curl hair.

The kit should contain a variety of brushes and combs. Typically a vent brush, a nylon bristle brush, a styling brush and a rattail comb should be included. The rattail comb is a very important item in your kit because it helps you when dividing up sections of hair for styling and cutting, and you may want to purchase an extra to have on hand.
A shampoo cape, vinyl gloves, pin curl clips, and a water bottle should also be part of your cosmetology student kit. There should also be magnetic rollers and perm rods and end papers. Your kit should also include duck bill clamps and butterfly clamps.
How Much Does a Cosmetology Student Kit Cost?
You've got two options on how to buy a cosmetology school kit, and which one you go with affects the price you pay. Either you can purchase your kit intact or you can build your own kit piecemeal. The typical preassembled kit runs from $100-300 and will typically include a tote, attaché or duffle. Some manufacturers include your bag or duffle at no additional cost. Another option is to put together your kit piecemeal, buying each piece separately. This way is typically more expensive than buying the preassembled kit, but it allows you to choose the brands or quality of products that you prefer.
Sometimes the cosmetology or beauty school you are attending will have cosmetology kits available for purchase or that are included in the cost of your tution. Make sure to ask the school for specific cosmetology kit requirements before purchasing or assembling your own cosmetology kit so you can meet their specifications. While cosmetology and beauty schools have varying requirements for cosmetology kits, this list gives you a good idea of what is in a cosmetology kit.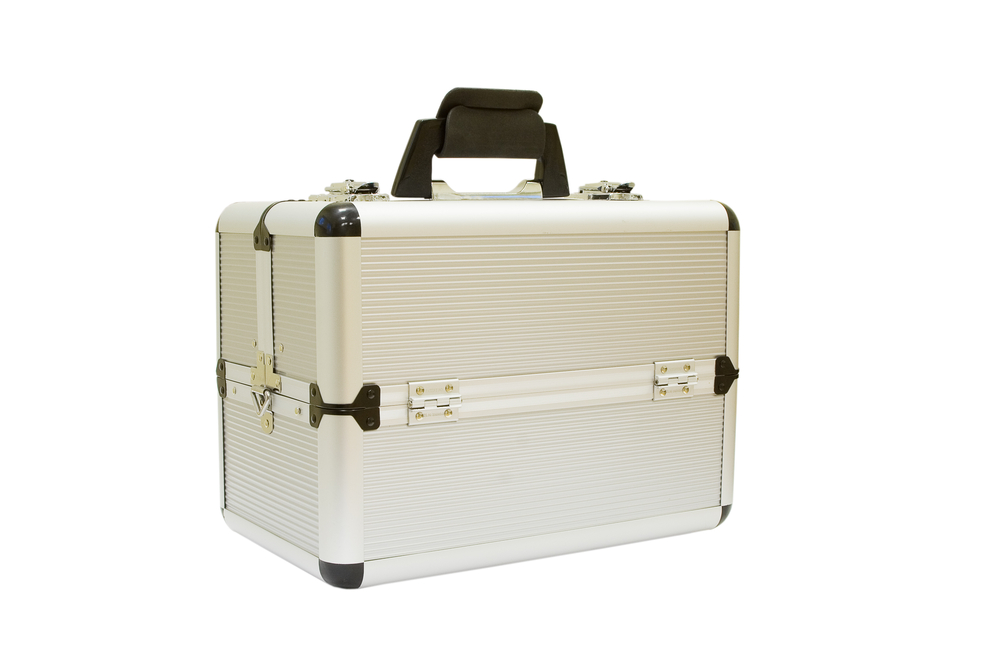 Sponsored Links