Choosing an Eco-Friendly Salon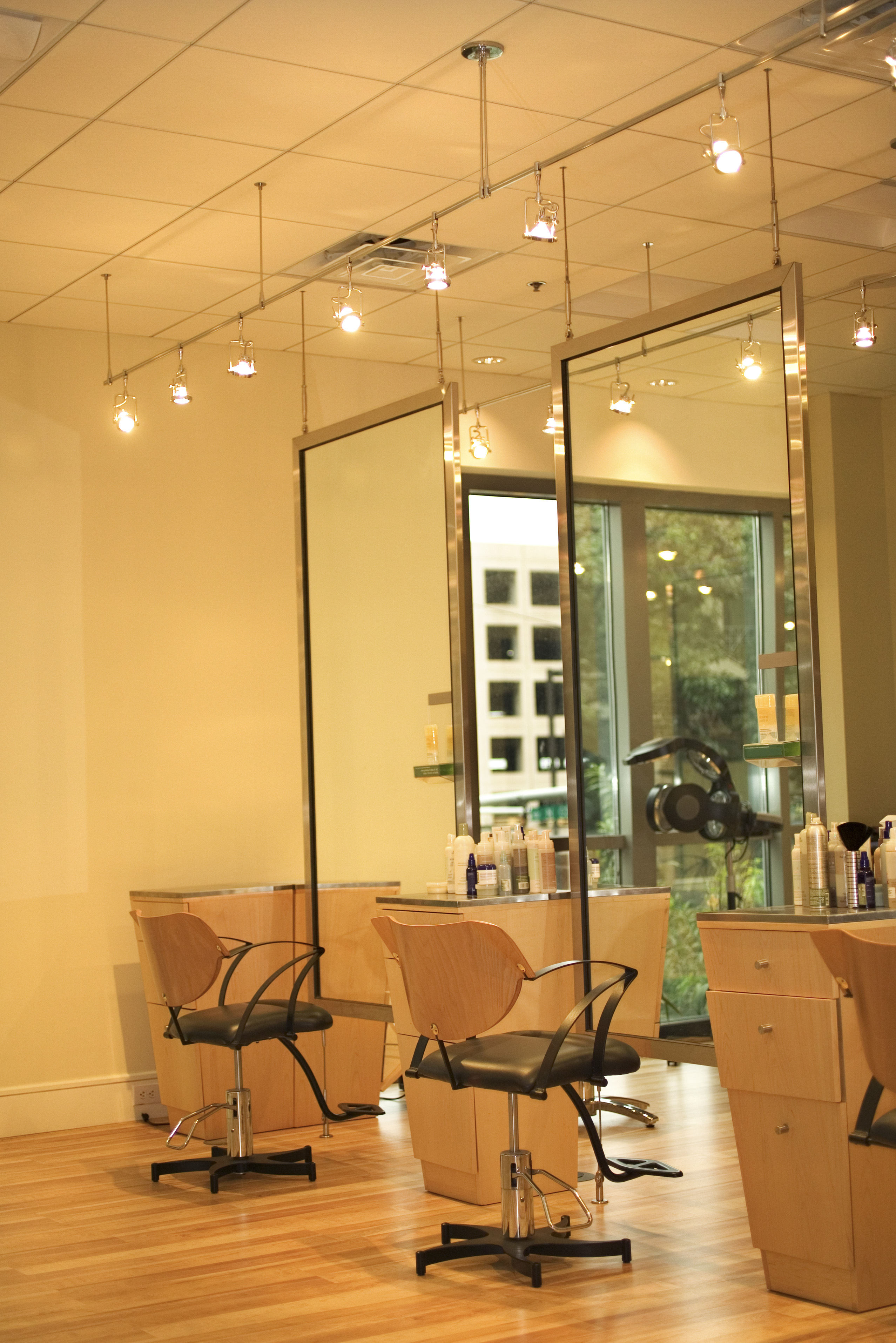 Choosing a green salon – a salon that cares about the environment and takes steps to help minimize or even repair our impact on it – is becoming an important step in reducing your carbon footprint on the Earth, right up there with recycling and energy conservation. Finding a salon that cares can be as easy as asking the right questions.
What products does the salon use?
Harsh chemicals are not only bad for the hair and skin, they can do a number on the environment as well. Many hair and nail care products used at traditional salons contain ingredients that the environmentally-conscious try to avoid, such as formaldehyde and dibutyl phthalate (DBP) in nail products. DBP is banned in much Europe because of its toxic nature, and the U.S. is working on the Safe Cosmetics Act, introduced in 2011 and currently in subcommittee, to phase out many dangerous ingredients. Still, nothing is officially regulated yet and companies' are each making their own decisions about what to include in their products, so contacting a local salon before making an appointment and checking what they use against cosmeticsdatabase.com can help you make an informed decision.
Is the salon energy-conscious?
Between bright lights, hair dryers and other salon equipment, beauty salons can use a lot of energy. But they can also save a lot, by using energy-efficient light bulbs and equipment. Others find ways to conserve all of the water used in shampoos and cleaning. And by choosing to lessen their impact on the environment, eco-friendly salons often find that they're also cutting expenses.
Is the salon taking that extra step?
The greenest of the green salons will often do even more. Using not only eco-friendly products, but buying them from eco-friendly vendors. Recycling the foil used for highlights. Installing ventilation systems that help keep the air safer for employees. Some eco-friendly salons are even built from the ground-up with the environment and the health of workers in mind.
So before you find your next salon – whether you're looking to get a hair cut or planning on finding a job – ask the right questions. Find a salon that's eco-friendly and going green – you'll be glad you did.
BeautySchool.com offers you the ability to search for a beauty school in your area to find a quality cosmetology institution that fits your needs. Upon completing your program, you can obtain your state cosmetology license and begin a rewarding beauty career.
Sponsored Links